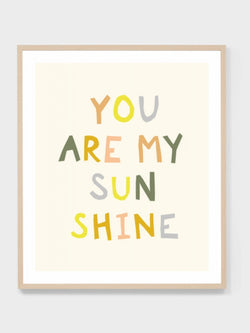 Warranbrooke
My Sunshine Framed Print
Framed print with a sweet reminder for your little one.
Product dimensions (W x H x D): 54 x 64 x 4 cm
Product weight: 3.70 kg
Details and materials: Timber frame, glass, engineered wood backing.
Our framed prints are strung with cord and ready to hang.
This product is made in Australia.
Product care: To ensure longevity of framed prints, we recommend avoiding exposure to direct sunlight for extended periods of time in order to maintain print colour. Wipe clean with a dry cloth.